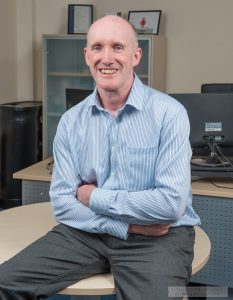 I hadn't really warmed to Twitter until recently. Yes, I tweeted some content and followed people who followed me, but I wasn't really focusing on Twitter as a social media channel for promoting Red Knight Solutions and my following was fairly small.
However, I was asked to do a session on Twitter at an Elite Digital Mastermind group recently so in preparation for that session I have been working on my Twitter presence and have been pleasantly surprised to see my Twitter follower count jump from 400 to over 515 in a week, which is a rise of over 25%, so I thought I'd share some details of what I have been doing so you can consider doing it too.
Changing my use of Twitter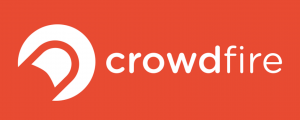 The first change in practice I've made is Tweeting to people who follow me as I follow them back, rather than just pressing the follow button and leaving it at that. I had already used Crowdfire to send a message to each person as they followed me, but I now I type a quick thank you tweet to them. I'm spending quite a lot of time on trains at the moment so I normally do this whilst travelling – mobile signal permitting, of course.

I've also started using Social Jukebox to set up regular tweets. This comes with a jukebox full of quotes which I have left running and a jukebox that I am using to quote links to my site and other relevant digital marketing material – a link to this blog will be added very soon. I have also done some tweaking to the quotes jukebox, creating pictures for some of the quotes and adding them to the quotes in the jukebox and this will be an ongoing activity as I quite like the idea. I have also added some additional quotes from other sources – my next challenge is to make some quotes of my own that I think are worthy of sharing.
I am continuing to also tweet interesting and relevant links from digital marketing articles I find and have become more conscious of ensuring that I include Twitter as one of the places to share information, whereas before I mainly focused on Facebook.
These actions mean that the number of tweets I am making has increased considerably, which has also lead to more interaction with my followers.


Along with increased activity on Twitter, I have spent some time updating some of the company profile. I have updated the profile picture to use our new logo and I have also updated the header photo to include a picture of me. One thing I learnt when updating the profile picture was to ensure that you have the minimum height and width to 400 pixels. I was getting very frustrated initially as the logo picture I was using was 400 pixels wide but not that high and Twitter kept shrinking it. Once I set the background to be 400 x 400 pixels it all worked fine.
Learning Twitter the hard way
It's not all been plain sailing though, as I experimented with linking Twitter to my personal Facebook page and on through to the Red Knight Solutions Facebook page  and for a few days I was getting regular posts on my Facebook page from Tweet Jukebox. The good news was that some my friends had conversations about some of the quotes that were posted, but it didn't feel right to me so I have turned that feature off.
Twitter Tools
A really useful tool within Twitter that I have just learnt about is the creation and use of lists. One of my biggest frustrations with Twitter has been that as the number of people you follow and who follow you grows, your timeline becomes really noisy. However, if you create lists of people you are really looking to keep a close eye on, such as clients, potential clients or major influencers in your field, you can use them to see just those you are interested in. This allows you to start using the tools on Twitter, such as likes, retweets and quoting tweets, focusing on those you have added to your lists.
I have mentioned a number of tools I have started using and the world of Twitter seems to have an abundance of tools and add-ons that you can use to make your Twitter experience better. Whilst doing research about Twitter tools I did come across this blog which lists over 90 useful Twitter tools. Please feel free to research them further and if you find any of them are useful please let me know.
---
If you would like help getting more out of Twitter or any other social media channel please get in contact with Red Knight Solutions by calling 02392 265725 and we would be happy to help you develop your digital marketing strategy and ensure it is making good use of Twitter.