Seven steps to optimise readership of your blog
Phew, what a relief. You've finished writing your blog post and you've avoided the 7 content marketing mistakes that I recently wrote a blog post about, but now what do you do with it? How do you get people to read it? Here are 7 steps you should take to maximise the exposure of your blog post, without spending any money.
Step 1 – Search Engine Optimisation (SEO)
Make sure you have maximised your search engine optimisation when you published your blog by:
including appropriate key words and phrases within the text of your blog;
using appropriate file names and completing alt-text and description fields for all of the images you have used in your blog; and
Completing SEO meta data on your blog post, especially page title and description.
Step 2 – Facebook
Post on your Facebook business page
The first place to post your blog is Facebook. Post it on your company page, making sure it pulls through an appropriate image. If it doesn't pick up an image from your blog, then upload one to go with it.
Share on your Facebook timeline
Lots of people think they've done what they need to on Facebook at this point, but they are wrong and are missing so many opportunities, as sharing your post from your business page on your personal timeline will increase the number of readers, as your friends and family (well at least some of them) will want to read what you have written and hopefully think it is worth a reaction, comment and maybe even a share. If you can encourage them to react to it in some way it will help, as getting interaction is part of Facebook's algorithm on deciding whether to display a post in somebody's timeline.
Share in Facebook groups
Don't stop there though. Have you joined any Facebook groups that relate to your business? Yes, then you should share your post in all those groups too. If you've not joined any groups yet, then there is a great opportunity for you to expand the reach of your post and for many unconnected people and businesses to learn about what you do by joining relevant groups, participating in conversations in those groups and posting your content there.
Step 3 – Twitter


Tweet your post from your business Twitter account, using appropriate hashtags and images. If it is relevant to a specific follower, then you could send them a direct tweet or direct message to allow them to connect.
Once you have tweeted your post from your business account log into your personal account, retweet your business account post and like it too.
If you are using any Twitter automation tools, such as Twitter Jukebox or Social Jukebox, then remember to add your post as appropriate to ensure that it is included in your automation.
Step 4 –  Linked In

Post a link to your blog as a status update on your LinkedIn profile and if you think your blog is an interesting read you could consider copying it and posting it on LinkedIn as an article. This will give all your connections an opportunity to see your post.
If you think your blog is relevant to some of your contacts, you could also send them a direct message which includes a link to your post and an appropriate message as to why you have sent them a direct message about it.
Don't forget to also post an update on your LinkedIn company page too. Your company page may well have a different set of followers to your LinkedIn profile.
Finally, post your blog in all the relevant LinkedIn groups you are in. Although not as popular as they once were, groups are still an active area of LinkedIn and posting will help attract additional readers.
Step 5 – Google+/Google My Business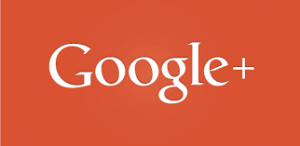 Don't forget to add your post to your Google+/Google my business page too. Although this is unlikely to bring you that many direct readers, it does help one very important reader – Google, Which means that this is one of the most important actions you can do.
Step 6- e-mail marketing.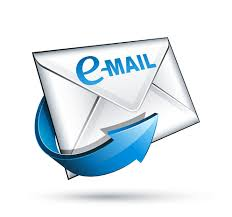 If you are running an e-mail newsletter, don't forget to add your blog posts to it. If you're not running one, then sharing blog posts is a great way to start developing your e-mail newsletter content.
Step 7 – On-line forums.
Post a link to your blog in any on-line forums that you are a member of. If the forum has a good reputation, then this can have additional benefits to your SEO as your post will act as a backlink to your site.
Bonus Step – Other Social Media Sites.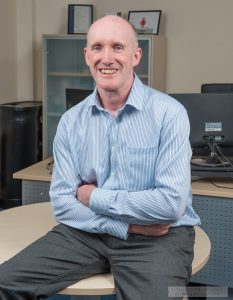 Depending on the nature of your business and the style of your blog then there are other social media sites you may wish to post your blog on too. These include Pinterest, Instagram and YouTube.
Lots to remember.
There is a lot to remember when it comes to posting your blog. I have developed a checklist to help me remember all the different steps I need to do and I'm very happy to share it with you. If you would like a copy please complete the form below and I will e-mail it to you.