Planning your content marketing Strategy

During meetings I've had with clients over the last week or so, we've been looking at how we can boost our content marketing on their websites and on their social media feeds by creating content relating to a number of the upcoming events that are happening soon, such as Halloween, which later this week, bonfire night at the weekend,  Black Friday and Cyber  Monday  in November and then of course t in December it's Christmas.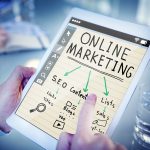 It's really important f to be thinking about how you can be writing blogs and sharing other content on social media relating to these events, particularly for your products and services that are linked to them, so you can really boost your marketing activities, focusing on the run up to them, so that your that you potential customers know about your offerings and are given the opportunity to buy from you.
Using these events are a great way to develop your content marketing strategy, so draw up a calendar of the key events in the calendar, whether they are national or international events such a Christmas, events that are local to your location, such as a local festival or carnival, or something specific to your industry and then spend some time creating content relating to those events, as far in advance as possible.
By planning in advance, you will also have plenty of time to develop any materials you want to use, be it images, flyers, posters or videos. Whatever you need to prepare, try to design them in a way that allows you to repurpose them across all your digital platforms, including Facebook,Instagram, Twitter, LinkedIn and YouTube, as well as using them for blog posts on your wevbsite, as this will increase your Search Engine Optimisation (SEO).
---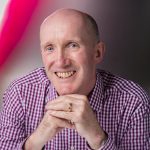 If you need any help preparing you content marketing plan, please call Red Knight Solutions on 02392 265725 or e-mail us at enquiries@redknightsolutions.co.uk